"Having The Ball [at the Bambino School in Lilongwe, Malawi] was a very special opportunity for the pupils to feel part of the "African" World Cup… Christian Wach and Andrew Aris explained The Ball project and shared some examples of their former travel experiences in a film screening. Pupils of the Bambino school presented a dance and a Hip– Hop song written by them especially for the World Cup.

The good mood did not diminish when we went to the second part of the program: the football activities outside. After we took a big group photo with the ball on the field, several teams played football games on the sports ground. Altogether, one can look back on a successful day with a lot of fun and team spirit. Thanks to Christian, Andrew and all active organizers and participants who brought a piece of the World Cup to Malawi!"

Kirstin Pagels, Malawi Director, Goethe–Institut
The Ball relays positive social messages in events held at venues such as schools, stadiums and partner projects. We have developed an entertaining and educational programme, honed through practice during the previous journeys. It features storytelling, video, slideshows and physical activity. The framework can be deployed to any cause or set of causes.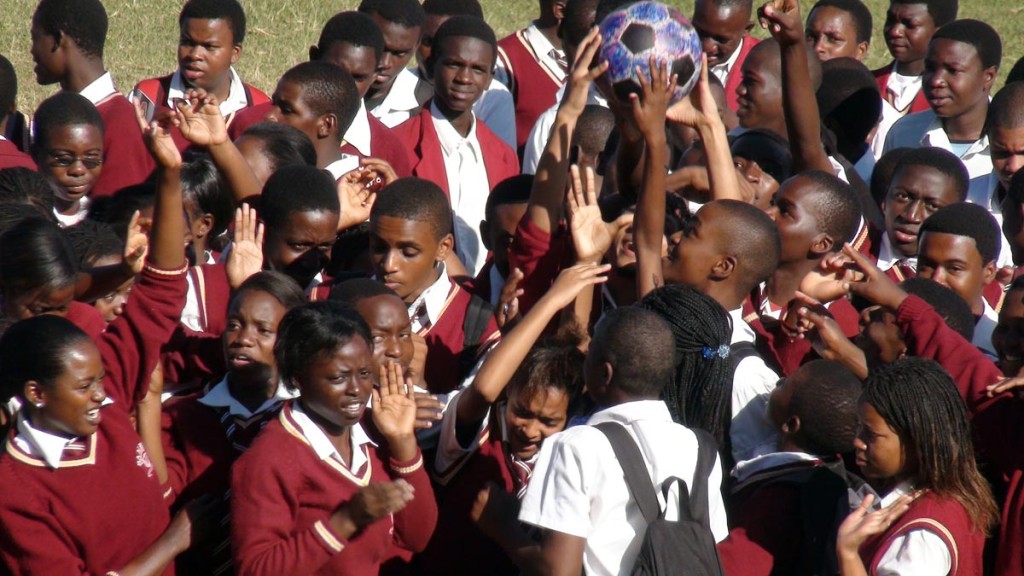 For each journey, we work with the Freestyle Football Federation to integrate freestyle football skills into these events. Core activities include fair-play football, music, art, dance and theatre.